Tracy Hart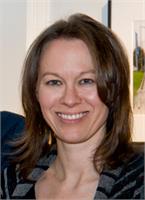 Tracy was always interested in sports and fitness, but discovered something more when she took her first yoga class. She found a way to connect breath to movement and this mind-body connection had her hooked on yoga. When Tracy took her first kundalini yoga class, she knew that she had found something life changing. She is grateful for kundalini yoga because it brings so many positive benefits into her life.
Since she has been an art teacher for ten years she knows the rewards of sharing something that she loves with others. Therefore, she was inspired to pursue her 200 hour RYT certificate from Kundalini Yoga East in NY so that she can share the gift of kundalini yoga with others. Always wanting to learn more, Tracy also received her 200 hour RYT certificate in vinyasa yoga from Urban Bliss Yoga in Charlotte, NC. She looks forward to combining her knowledge in both of these areas to help students go deeper into their yoga practice.
Tracy Hart instructs the following:
Experience Kundalini Yoga as taught by Yogi Bhajan. This class will focus on pranayama breathwork, movement, meditation, and kriyas (cleansing practices to help strengthen the nervous system and subtle body to awaken the kundalini energy.) When this energy awakens you will experience your own innate inner power and joy.. You will leave feeling rejuvenated, energized, balanced, and present. Shannon studies Kundalini Yoga under her teacher Guru Jagat.