Barbara Fritze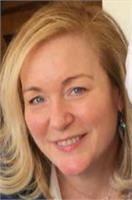 Barbara (Himat Kaur) has been a KRI Certified Kundalini Yoga teacher since
2004. She did her teacher training for Kundalini at Yoga East. Her practice has taken her throughout the country in order to enhance her skills and love for the incredible technology of Kundalini Yoga: six summer solstice celebrations in New Mexico (including numerous White Tantric yoga
meditation workshops), trips to California at Yoga West, to Los Angeles
and Vancouver British Columbia. She also has done several workshops with
Guru Singh at the Kripalu Institute in Stockbridge Mass and has done many
retreats with MahanRishi Singh in Yardley, PA. Sharing the teachings of
Yogi Bhajan is a passion she has had for years. She is thrilled to
join Onyx Yoga Studio as a teacher.
Barbara Fritze instructs the following:
Experience Kundalini Yoga as taught by Yogi Bhajan. This class will focus on pranayama breathwork, movement, meditation, and kriyas (cleansing practices to help strengthen the nervous system and subtle body to awaken the kundalini energy.) When this energy awakens you will experience your own innate inner power and joy.. You will leave feeling rejuvenated, energized, balanced, and present.