Noelle Strid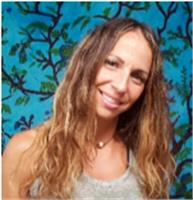 Noelle discovered yoga shortly after the birth of her daughter in 2008 and has been practicing ever since. She was immediately hooked, and was captivated by how much it helped her to build strength both mentally and physically, while allowing her to find peace and serenity. She has always had a love of dance, and is fascinated with the way bodies can find freedom through movement. She also has a background in ecological studies and is deeply passionate about the natural world. Her classes incorporate these notions, while creating a safe and nurturing environment for students to practice and grow. She received her 200 hour RYT at Onyx Yoga Studio in Warren, NJ and will be forever grateful to Shannon Elliot and Inna Hekler and all other teachers past, present and future for sharing their knowledge and love of yoga. She hopes that she can continue to share these teachings so others will be able to realize the same benefits and make yoga a sustainable part of their lives.
Noelle Strid instructs the following:
Begin your weekend by allowing your week to melt away! This new class will include various pranayama practices, both dynamic and static yoga and myofascial release techniques using props. The class will end with elements of yin yoga, and the use of sound healing techniques, including turning forks and crystal bowls to provide a liberating experience for your total being. All levels welcome!

*Must pre-register, only 10 spots available for this special class!




This class is taught like a regular vinyasa flow class in the hot room. It is faster paced and provides an opportunity to play your edge with optional arm balances and inversions.