Micole Linehan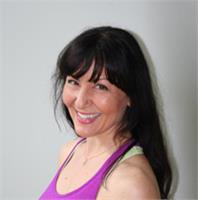 MICOLE LINEHAN - ONYX Member Advisor and Yoga Instructor
Micole is Onyx's Member Advisor and is here to welcome and assist new, potential, and existing members. Discussions range from the most appropriate classes for specific goals and physicality, membership options, and simply what to wear and bring to class. You may email her at micole@onyxyogastudio.com
Micole is also a registered yoga instructor and graduate of Onyx Yoga Studio's 200 hour Yoga Alliance Certified Teacher Training program. She provides a safe and supportive environment for yogis to learn and practice physical and mental tools for well-being. Knowing that yoga has something to offer every individual, she happily teaches and practices a wide variety of styles and levels. Currently this includes basics/beginners, hatha, vinyasa flow, therapeutics, gentle, restorative, as well as pranayama (breathing practices) and meditation classes. In addition, Micole has a personal kundalini practice under the generous guidance of Ogden Kruger and Shannon Elliott. She also enjoys going onsite to local companies to provide yoga and meditation breaks for employees at work.
"My practice has evolved so much over the years - through illness and injury, circumstance, and introspection. Yoga is with me every step of the way. It is an incredible gift to help others find this beautiful, lifelong practice that will benefit all aspects of life."
Micole Linehan instructs the following:
Come and practice gentle yoga in the serenity of a candle lit room. This class includes gentle stretching and restorative poses set to peaceful music. Guided meditation and pranayama (breathing techniques) will also be practiced. It is designed to help you unwind from your week and relax your body and mind to prepare for a new week ahead. Open to all levels, beginners very welcome!




Connect movement with breath "vinyasa" as the teacher guides you through traditional yoga asana postures sequenced into a "flow". Against a backdrop of great music, move through physical postures, usually starting with a sun salution series. Often included is chanting, pranayama (breathing exercises), yoga philosophy and meditation. All levels of practitioner are welcome at Mixed Level classes, although some knowledge of basic postures is recommended and those new to yoga should bring an open mind and an understanding that class will likely move at a rigorous pace.




Find stillness and peace within. Explore the benefits of meditation (dhyana) and breathing practices (pranayama) - perfect on their own or as a complement to your yoga practice. This class includes light stretching and warmups to prepare for a seated practice as well as discussion of technique and philosophy. Various breathing practices will be taught, ranging from gentle to vigorous. Classes will also include chanting and vocalizations to experience the benefits of vibrational energy. No experience or equipment needed; wear comfortable clothes and bring yourself just as you are.