Micole Linehan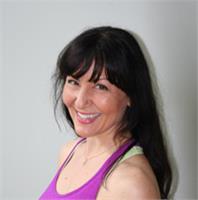 MICOLE LINEHAN - ONYX Member Advisor and Yoga Instructor
Micole is Onyx's Member Advisor and is here to welcome and assist new, potential, and existing members. Discussions range from the most appropriate classes for specific goals and physicality, membership options, and simply what to wear and bring to class. You may email her at micole@onyxyogastudio.com
Micole is also a registered yoga instructor and graduate of Onyx Yoga Studio's 200 hour Yoga Alliance Certified Teacher Training program. She provides a safe and supportive environment for yogis to learn and practice physical and mental tools for well-being. Knowing that yoga has something to offer every individual, she happily teaches and practices a wide variety of styles and levels. Currently this includes basics/beginners, hatha, vinyasa flow, therapeutics, gentle, restorative, as well as pranayama (breathing practices) and meditation classes. In addition, Micole has a personal kundalini practice under the generous guidance of Ogden Kruger and Shannon Elliott. She also enjoys going onsite to local companies to provide yoga and meditation breaks for employees at work.
"My practice has evolved so much over the years - through illness and injury, circumstance, and introspection. Yoga is with me every step of the way. It is an incredible gift to help others find this beautiful, lifelong practice that will benefit all aspects of life."
Micole Linehan instructs the following:
Find stillness and peace within. Explore the benefits of meditation (dhyana) and breathing practices (pranayama) - perfect on their own or as a complement to your yoga practice. This class includes light stretching and warmups to prepare for a seated practice as well as discussion of technique and philosophy. Various breathing practices will be taught, ranging from gentle to vigorous. Classes will also include chanting and vocalizations to experience the benefits of vibrational energy. No experience or equipment needed; wear comfortable clothes and bring yourself just as you are.




Restorative yoga classes are a wonderful tool for rejuvenation and complement more active practices. In restorative yoga, props are used to support the body so that you can hold poses for longer, allowing your body to relax, release and let go. The postures are usually modified from reclined or seated yoga poses with the addition of blocks, bolsters, and blankets. With the use of props you can safely access and benefit from sustained stretches in a supported manner to minimize strain and maximize opening. Once you are set up in the pose with the assistance of props, you will hold the pose for an extended period of time, often eight to fifteen minutes. Restorative yoga is a relaxing style of practice that leaves you feeling open and refreshed.




Yin Yoga is a simple, quiet, in-drawn practice that uses steady, long-held postures that benefit your "yin," connective tissues, such as the fascia, ligaments, tendons, joints, and bones. Poses are held 3 to 5 minutes each with all muscles relaxed and released.

Yin Yoga is a more meditative approach to yoga, that aims at cultivating awareness of inner silence. It can be practiced by everybody and will complement an already active life or help those who feel distracted by "mind chatter".

This practice calms the mind and nervous system, reduces stress and anxiety, increases circulation, improves flexibility and joint mobility, balances the internal organs and improves the flow of chi or prana through meridian stimulation.




A Vinyasa Yoga class performed at a WARM temperature (90+ degrees) and taught at a regular Mixed Level pace. A prior yoga practice and knowledge of basic postures is assumed as the class moves quite vigorously. The only difference between a HOT Flow class and this one is temperature. Come prepared to explore physical postures, traditional yogic chanting, breathwork and philosophy. Bring a non skid towel for your mat, hydrate well prior to class and bring water. We recommend that true beginners should start in Beginner Basics (regular temperature) before moving into WARM or HOT classes.