Jill Guth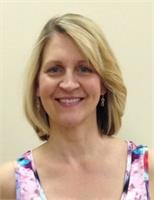 Jill is a classically trained Pilates Instructor, as well as a 200 hour certified Yoga Instructor. She completed her Comprehensive Pilates training in 2007 through Power Pilates NYC, becoming fully certified to teach both on the mat and apparatus. Jill then taught at Chester Pilates, which she eventually owned and operated until 2012, and has since continued to teach through private sessions and at numerous studios. She completed her 200 hour yoga certification through Onyx Yoga Studio. Jill is fascinated with anatomy as it pertains to exercise, and has completed several Anatomy Immersion Workshops through Mount Sinai School of Medicine. She is also a certified Reiki Master. Jill believes a healthy mind, body and spirit connection can be achieved through regular exercise and daily meditation. She also believes exercise should be a positive, happy experience, and teaches an alignment based class that is challenging yet fun!
Jill Guth instructs the following:
Students will achieve a state of deep relaxation through guided meditation and receive individual Reiki, a gentle non-invasive healing technique that channels universal energy into the recipient. Through Reiki healing, the flow and balance of energy can be restored, allowing the body to return to a state of physical and emotional well-being.