Nancy Fischer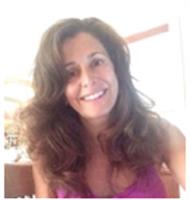 Nancy is a warm and supportive teacher that leads from her heart and loves to laugh from down deep in her core. She is passionate about living every day to the fullest. Yoga has taught her the value in being fully present in the moment and appreciating the beauty in all that is around you. She has dedicated over 10 years to practicing yoga and is fully committed to balancing a daily yoga and meditation practice along with her lifelong passion for long distance running. Nancy received her 200 Hour Yoga Alliance teaching certificate from Onyx Yoga Studio. She is grateful to many teachers that have inspired her along this journey and will always be present in her teachings including Shannon Elliott, Yulady Saluti, Annie Isaacson, and Alex Shipman. For these teachers have taught her the value of alignment, spirituality, laughter and the pure joy that comes from paying it forward and watching your student's succeed. She is grateful to her family for their support along this journey.
Nancy Fischer instructs the following:
Connect movement with breath "vinyasa" as the teacher guides you through traditional yoga asana postures sequenced into a "flow". Against a backdrop of great music, move through physical postures, usually starting with a sun salution series. Often included is chanting, pranayama (breathing exercises), yoga philosophy and meditation. All levels of practitioner are welcome at Mixed Level classes, although some knowledge of basic postures is recommended and those new to yoga should bring an open mind and an understanding that class will likely move at a rigorous pace.




A Vinyasa Yoga class performed at a WARM temperature (90+ degrees) and taught at a regular Mixed Level pace. A prior yoga practice and knowledge of basic postures is assumed as the class moves quite vigorously. The only difference between a HOT Flow class and this one is temperature. Come prepared to explore physical postures, traditional yogic chanting, breathwork and philosophy. Bring a non skid towel for your mat, hydrate well prior to class and bring water. We recommend that true beginners should start in Beginner Basics (regular temperature) before moving into WARM or HOT classes.