Michael Kohan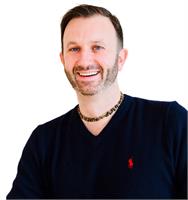 Michael (Mukunda Chandra das) completed his 300 hour teacher training in 2013 under the guidance of Ragunath das and Sondra Loring. Additionally, in 2015 he will complete a 600 hour Anusara Yoga teacher training lead by Sue Elkind and Naime Jezzeny. His well-rounded asana classes incorporate creative Vinyasa sequencing along with meditation, clear intention, and uplifting music. Michael's asana classes are infused with devotion and aligned with the spiritual teachings of the Bhagavad Gita and the Yoga Sutras of Master Patanjali. He strives to embody the qualities of yoga - humility, compassion, devotional service and non-violence, and he believes his role is to serve others through the practice of yoga, enabling students to become steadfast in their yoga. He believes that in serving others, we come to realize our true purpose.
Michael Kohan instructs the following:
Restorative yoga classes are a wonderful tool for rejuvenation and complement more active practices. In restorative yoga, props are used to support the body so that you can hold poses for longer, allowing your body to relax, release and let go. The postures are usually modified from reclined or seated yoga poses with the addition of blocks, bolsters, and blankets. With the use of props you can safely access and benefit from sustained stretches in a supported manner to minimize strain and maximize opening. Once you are set up in the pose with the assistance of props, you will hold the pose for an extended period of time, often eight to fifteen minutes. Restorative yoga is a relaxing style of practice that leaves you feeling open and refreshed.




A Vinyasa Yoga class performed at a WARM temperature (90+ degrees) and taught at a regular Mixed Level pace. A prior yoga practice and knowledge of basic postures is assumed as the class moves quite vigorously. The only difference between a HOT Flow class and this one is temperature. Come prepared to explore physical postures, traditional yogic chanting, breathwork and philosophy. Bring a non skid towel for your mat, hydrate well prior to class and bring water. We recommend that true beginners should start in Beginner Basics (regular temperature) before moving into WARM or HOT classes.




This class is taught like a regular vinyasa flow class in the hot room. It is faster paced and provides an opportunity to play your edge with optional arm balances and inversions.




Connect movement with breath "vinyasa" as the teacher guides you through traditional yoga asana postures sequenced into a "flow". Against a backdrop of great music, move through physical postures, usually starting with a sun salution series. Often included is chanting, pranayama (breathing exercises), yoga philosophy and meditation. All levels of practitioner are welcome at Mixed Level classes, although some knowledge of basic postures is recommended and those new to yoga should bring an open mind and an understanding that class will likely move at a rigorous pace.