Jane Lindemann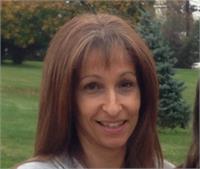 Jane is passionate about yoga. She believes that yoga is a life practice, both on and off the mat. Practicing yoga since 2008 she decided to deepen and strengthen her practice by becoming a certified yoga instructor, completing 300 hours of training through Yogadharma with Amy Cronise-Mead and Will Mead, and 100 hours of Anatomy and Therapeutics with Amy Cronise-Mead, this is where she found her foundation of mediation, yoga philosophies, and asana. Jane considers herself a student of life, loving to learn and teach, she hopes to inspire her students with the same foundation and passion that her teachers gave her. Jane is alignment based in her vinyasa teachings, her classes will be challenging but also playful, each students will move through their own practice to the best of their abilities in order for them to reach their full potential.
Jane Lindemann instructs the following:
Level 1 moves through physical postures at a very moderate pace, usually starting with a sun salution series. Level 1 offers verbal instruction in alignment during the flow, but less than you will find in Beginner Basics, and more than you will find in Mixed Level. Often included is chanting, pranayama (breathing exercises), yoga philosophy and meditation. All levels of practitioner are welcome at Level 1 classes, including Beginners, although those very new to yoga should bring an understanding that the class will be moving and flowing.




Come and enjoy this fun and dynamic class that will focus on building more strength and create stability in the entire body. We will explore creative variations of traditional poses that use blocks, bands, sliders and blankets. This class will be based on building functional strength and healthy ranges of motion that will support us in our everyday life. 10 minute constructive rest at the end of class will help to relieve back, pelvic, leg fatigue and tension. Leave this class feeling a little stronger and a little more at ease. All levels are welcome. No prior yoga experience necessary.

*Must pre-register as there are only 10 spots available for this special class




Vinyasa Flow yoga taught in a heated environment, 100+ degrees 40%+ humidity. HOT Vinyasa classes move through yoga postures and sequences at a rigorous pace. A prior yoga practice and knowledge of basic postures is assumed given the extreme conditions. Come prepared to sweat and move, although traditional yogic chanting, breathwork, philosophy and meditation are often included also. Bring a non skid towel for your mat, hydrate well prior to class and bring water. Also, dry clothes and/or coverup for after class is advisable. We recommend that true beginners should start in Beginner Basics (regular temperature) or Warm Slow Flow before diving into HOT Vinyasa.