Sherry Fahs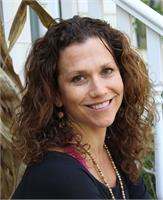 As the mother of four active, dyamic young girls, Sherry found her center, her peace and her increased ability to deal with the needs of this busy family, including her own needs, in the practice of yoga. With her certification in Yoga Dharma, her added training in Grounded Kids Yoga and her current study of Anatomy and Therapeutic Training, she enthusiastically teaches students both the physicality and the philosophy of Yoga. Her early educational background in theater and drama and her classroom teaching experience increase her ability to present Yoga in an interesting and sound way. Sherry offers careful explanations and demonstrations to beginners, but she also challenges advanced students to reach their potential. All of Sherry's classes are imbued with a playful happiness, inspired by her work with children. Come and learn with her!
Sherry Fahs instructs the following:
Level 1 moves through physical postures at a very moderate pace, usually starting with a sun salution series. Level 1 offers verbal instruction in alignment during the flow, but less than you will find in Beginner Basics, and more than you will find in Mixed Level. Often included is chanting, pranayama (breathing exercises), yoga philosophy and meditation. All levels of practitioner are welcome at Level 1 classes, including Beginners, although those very new to yoga should bring an understanding that the class will be moving and flowing.