Judy Parenti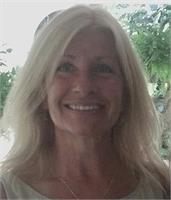 Judy discovered the unique healing and rejuvenating effects of yoga beginning her personal practice 17 years ago. Judy is a certified yoga instructor, receiving her teacher training from Ranjitha Sandeep's Yoga Sutra for Life. She has also completed Reiki level I and II, and Qi Gong Intensive Healer Training, and continues her studies.
Judy Parenti instructs the following:
Gentle asana is a slower paced yoga practice where you align and strengthen the body. Each class begins with 50 minutes of asana followed by 25 minutes of deep rejuvenation through savasana (corpse pose) and yoga nidra, a guided relaxation practice. Yoga nidra is a powerful relaxation technique where the mind and body hover between a state of total consciousness and deep sleep. It is said that one hour of Yoga nidra is equivalent to three hours of sleep. On a subtle body level this practice cultivates relief from exhaustion and stress, and provides a deeper inner awareness.




This Hatha yoga class is designed to invigorate the mind and the body by moving slowly and methodically through a sequence of traditional postures. Beginning and ending in Savasana, the class is perfect for anybody looking to relieve stress and energize, as well as build flexibility and strength. Appropriate for all levels, including beginners.