Judit Duran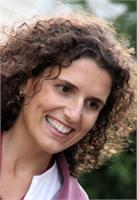 Judit is a 500 hours certified Yoga Teacher. She started practicing yoga in 2000 and has been teaching since 2003. Judit is thankful for her teacher Ranjitha Sandeep who inspired her to follow the path of yoga, "sincerely the most beautiful journey I have ever taken". Apart from studying with Ranjitha she has also studied with Cheri Clampett and Arturo Peal. She feels very fortunate to have had the opportunity to travel to India several times to deepen her practice and feels grateful for all the support her husband and 2 kids have always given her. Judit opens her heart and soul in her yoga classes taking care of everybody's individual needs, working mind body and spirit as a whole. Her classes consist of: asanas (postures), meditation, breathing techniques, inspirational readings that go beyond the yoga mat, and guided visualizations. Judit is also a Health Coach. She received her certification from the Institute of Integrative Nutrition in NY. As a health Coach Judit guides her clients to reach their health and life goals by making step by step changes to their food and lifestyle, at a pace that is comfortable for them. To learn more about Judit: www.juditduran.com
Judit Duran instructs the following:
Yin Yoga is a simple, quiet, in-drawn practice that uses steady, long-held postures that benefit your "yin," connective tissues, such as the fascia, ligaments, tendons, joints, and bones. Poses are held 3 to 5 minutes each with all muscles relaxed and released.

Yin Yoga is a more meditative approach to yoga, that aims at cultivating awareness of inner silence. It can be practiced by everybody and will complement an already active life or help those who feel distracted by "mind chatter".

This practice calms the mind and nervous system, reduces stress and anxiety, increases circulation, improves flexibility and joint mobility, balances the internal organs and improves the flow of chi or prana through meridian stimulation.




Therapeutic Yoga is a particularly effective practice for those recovering from, or living with, injury or illness. The focus of this class will be to help decrease pain, fatigue, insomnia, stress, and negative emotional feelings due to illness. Pranayama (breath work), restorative poses, accu-pressure points, visualizations, hands-on healing and essential oils will be combined in class in order to achieve balance in your body, mind and spirit. If you are not suffering from illness but just want to relax you are also welcomed to come!




Level 1 moves through physical postures at a very moderate pace, usually starting with a sun salution series. Level 1 offers verbal instruction in alignment during the flow, but less than you will find in Beginner Basics, and more than you will find in Mixed Level. Often included is chanting, pranayama (breathing exercises), yoga philosophy and meditation. All levels of practitioner are welcome at Level 1 classes, including Beginners, although those very new to yoga should bring an understanding that the class will be moving and flowing.